Divan Beds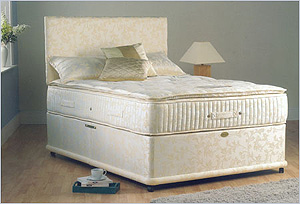 As you will see all over our website, Furniture247 are committed to offering the highest quality goods for the cheapest prices possible.
To this end we present a lovely selection of un-branded top end divan beds. Manufactured in the UK using the same materials and techniques as the vastly more expensive branded beds you are familiar with.
So if you are in the market for a new divan bed, look no further than this section. We offer semi orthopaedic beds, fully orthopaedic beds, memory foam beds, pocket sprung beds and luxury soft beds from 2 foot 6 small singles up to 6 foot super king size.
Order Divan Beds online securely or call 0845 10 80 183 for more information.