Faux Leather Beds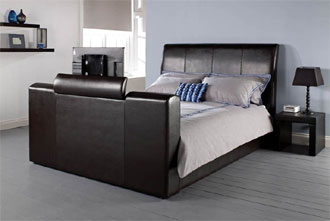 Faux Leather beds have become very popular in the last 2 years.
To cater for this new demand, Furniture247 have selected a lovely range of Faux Leather beds, some with low foot end and some with high foot ends as well as sleigh beds
We offer 3 foot singles, 4 foot 6 doubles and 5 foot king and super king 6 foot sizes. Please view our carefully selected reange of TV beds in all sizes and colours
The quality of each bed you choose is assured and all the wood we use to make the bed frames is sourced from sustainable forests.
Superb selection of Faux leather beds, bedsteads, 3 foot single, 4 foot 6 double, king size, 5 foot, bedsteads, leather. TV beds of all sizes, 3 foot, 4 foot 6, 5 foot and 6 foot, all available. Next Day delivery - Free Delivery