Puro Cream Bedroom Furniture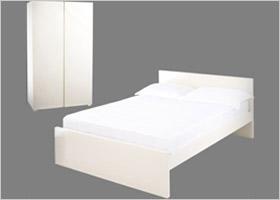 Introducing the new Puro Cream range of bedroom furniture. Where clean, crisp looks are important, you will love the high quality and contemporary look of this high gloss design.
The Puro High Gloss Cream design is a distinctive, more neutral, softer alternative to the usual Black or White high gloss look.
This is sure to give any interior that wonderful boutique feel.
This excity range extends to the living room with many matching pieces, allowing warming continuity throughout your home.