Traditional Sprung Mattresses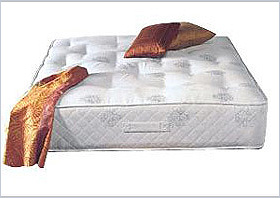 When we refer to a Traditional Mattress, we mean mattresses with springs.
We use are Bonnell Spring Units in the non pocket sprung mattresses. In the Orthopaedic and luxury ranges we use double layers of spring units.
The Pocket Sprung mattress are hand made and each spring is individually placed into it's own pocket. We also offer Memory foam in some of these mattresses which add another dimension of luxury and comfort.