Luna Bedroom Furniture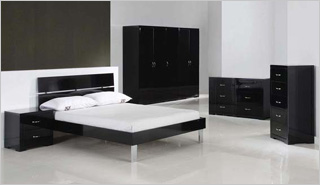 This modern collection of linear styled bedroom furniture boasts a striking high gloss, scratch resistant finish, resulting from the application of several layers of premium quality lacquer to a substantial MDF core.
All pieces from the Luna range are offered in a chic white or sleek black finish making it the perfect solution for those aspiring to an uber trendy designer look at affordable prices.
Available in Black or White High Gloss Finish.