Set Of Lace Curtains For Four Poster Bed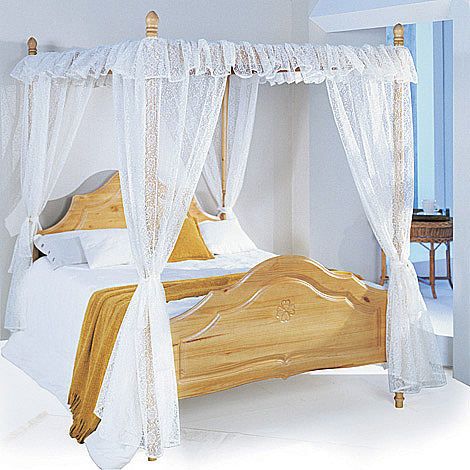 Set Of Lace Curtains For Four Poster Bed
This item is temporarily out of stock

Please contact us if you would like more information.
Product Information
Set Of Lace Curtains For Four Poster Bed
This set of Lace Curtains has been designed specifically for the Veneza and Mauritius four poster beds so that your Four Post Bed is always looking as fresh and vibrant as possible. These gorgeous lace curtains come in a stunning cream finish that is versatile and looks incredible in any setting.
This set of lace curtains is available for the following bed sixes: