Set Of Voile Polyester Four Poster Bed Curtains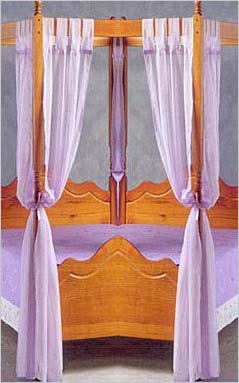 Set Of Voile Polyester Four Poster Bed Curtains
This item is temporarily out of stock

Please contact us if you would like more information.
Product Information
Set Of Voile Polyester Four Poster Bed Curtains
This set of stunning Voile curtains contains 6 individual sheer fabric plain weave curtain pieces which are supplied with individual matching tie-backs. The Voile curtains themselves are made from 100% polyester meaning that they are machine washable making it easy to maintain their fresh and vibrant colours.
This set of Voile curtains for Four Poster Beds comes in a range of colour so that you can match it beautifully to your taste and style of décor.
Available Colours:
Dimensions Of Each Curtain:
Width: 100cm
Drop/Length: 185cm
Available Options:
(Select Below)
Please note: This image is computer generated.