Double Metal Beds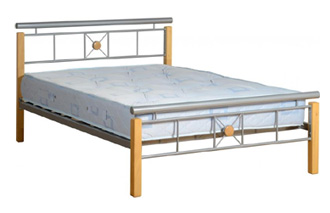 Metal beds have the perfect mix of style and sophistication that compliments any design of bedroom.
From the ultra modern bed to the classical bedstead, metal bedsteads have it all.
All of the metal beds you see on the Furniture247 website are made from the highest quality materials, and the bases are rigid metal mesh or metal slats, for that perfect sleep.
Please choose from this carefully selected range of 4 foot 6 double Metal Beds, there is something for everyone.