Arne Jacobsen Inspired Egg Chair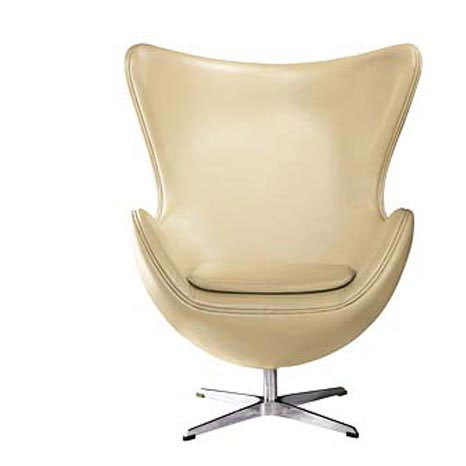 x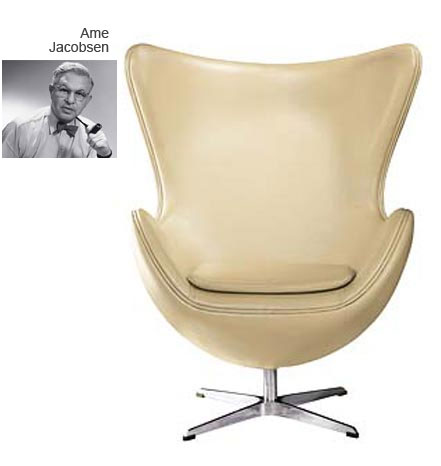 Arne Jacobsen Inspired Egg Chair
If you order this product before 12pm on
Monday 23 April
you will receive delivery on
Tuesday 24 April
Product Information
Arne Jacobsen Inspired Egg Swivel Chair
The Egg chair is based on a design by Danish architect Arne Jacobsen. The original design was created by Jacobsen in 1956 for the Radisson Blu Royal Hotel in Copenhagen, and it believed to have been inspired by the "Womb chair" that was designed by Eero Saarinen.
The commission to design every element of the hotel building as well as the furniture was Jacobsen's grand opportunity to put his theories of integrated design and architecture into practice. The Egg is one of the triumphs of Jacobsen's total design.
This Arne Jacobsen inspired Egg chair was made to perfectly emulate the look and feel of the original product, using state-of-the-art materials in its construction.
The Arne Jacobsen inspired Egg chair, like many of the more popular furniture designs, sports a somewhat simplistic aesthetic. This allows it to be very eye-catching while still being able to fit in with just about any type of décor.
The Arne Jacobsen inspired Egg chair has a smooth, rounded shape as its name suggests, allowing the user to sit comfortably. The chair is good for office settings, but can also be used around the house for a touch of artistic style
Dimensions:
Width 77cm x Depth 72cm x Height 104cm