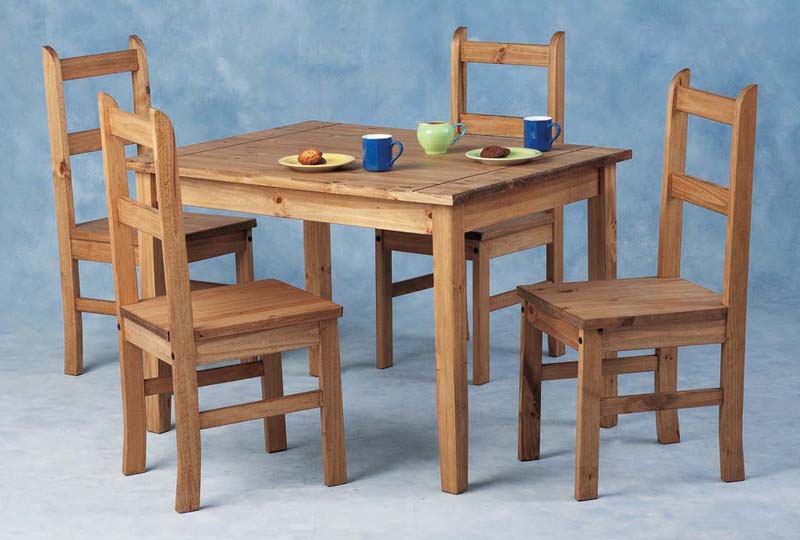 x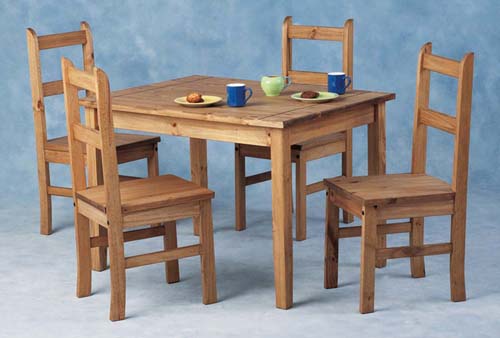 This item is temporarily out of stock

Please contact us if you would like more information.
Product Information
Mexican Dining Set
This affordable Mexican Dining Set is beautifully crafted and extremely well made. The set looks truly dazzling in any style of dining room or kitchen. This gorgeous mexican pine wood table and chairs set is strong, sturdy and long lasting making it the perfect buy. The pine wood table is complimented by waxed pine finish. Which gives the dining set a rustic well aged look and charm.
The Dining Set is very compact and includes four stunning pine wood chairs. Completed in a distressed waxed pine finish the true wonder of this dining set is the incredible way in which the natural patterns and knots of the wood have been used to create a charming appearance. The set looks phenomenal in both a modern and a traditional style of home. Making it the ideal dining room furnature for any home.
Finish:Waxed Pine
Dimensions:
Length: 100cm
Width: 80cm
Please note: In order to retain the exceptional value of this set, we source from two different factories resulting in the designs varying slightly, both are pictured above.
This set requires some minimal home assembly.