Adina Glass Table and Chairs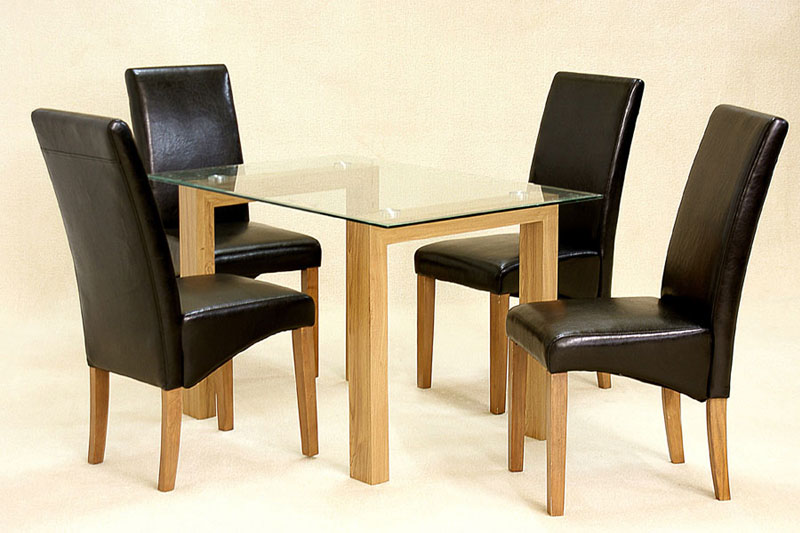 x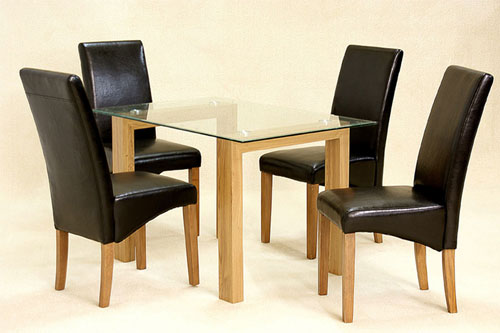 Adina Glass Table and Chairs
If you order now, we will contact you to arrange delivery:
Monday 22 July between
09:00 - 13:00
Product Information
Adina Glass Table And Chairs
The Adina Glass Table and Chairs is a fantastic glass set that is ideal for both modern and traditional homes. It is a strong, sturdy dining set that have been expertly built from solid ash wood to create a stunning, lasting unit. The dining set has a light, natural wood finish making it extremely versatile and the perfect complement to any style of décor.
The Adina Dining Table has thick solid wooden legs, giving a huge amount of support and strength to the frame. This gorgeous dining table also has a toughened tempered clear or black glass top which gives an unusual and incredibly tasteful look. This dining table also comes in two sizes, a smaller table which measures 120cm and comes complete with four dining chairs, or a larger table that measures 160cm and comes with six dining chairs.
The Dining Chairs themselves are truly beautiful. They feature a graceful, sophisticated high back and have been wonderfully created from a combination of light Ash wood and faux leather giving your dining room or kitchen a striking centrepiece.
Chair Colours:
Black Chairs
Brown Chairs
Glass Colours:
Small Table Dimensions:
Width: 47 inches
Depth: 31 inches
Large Table Dimensions:
Width: 63 inches
Depth: 35 inches
The Adina Dining Table requires a small amount of assembly.
Please note, the chair design may vary slightly from that pictured