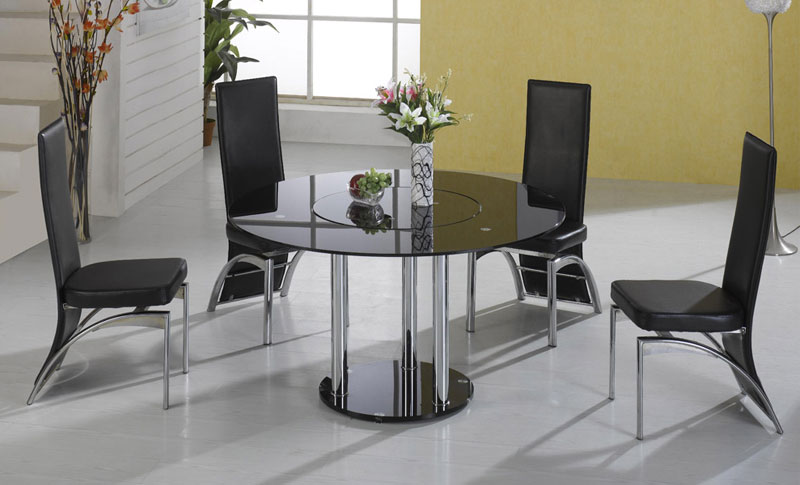 x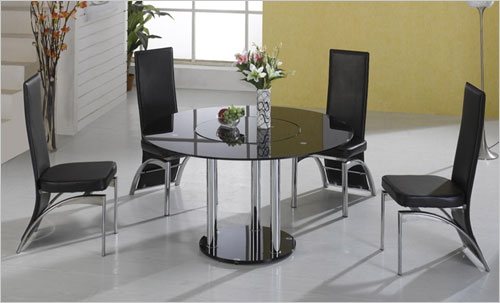 This item is temporarily out of stock

Please contact us if you would like more information.
Product Information
Durban Dining Set
This beautiful dining set comes complete with 4 handsome comfortable chairs and features a very clever and practical central rotating "lazy susan" disc. Finished in a toughened dark glass the Durban Dining Set would compliment all modern homes. The toughen glass makes it a robust and elegant dining set giving you a strong dining set with out becoming to bulky. The defining feature of this dining set is the "lazy susan" disc this add a element of a wow factor making the dining set stand out from all others.The rotating central disc and flare and wonder and can help to spice up any meal time.
The set includes 4 faux leather upholstered chairs with chrome legs for a bold appearance. The chairs are also available in cream or black to suite you taste and help the set fit into your home environment with ease. There is a slight slant and curve to the chairs back rest to a added element of comfort and style helping the range stand out.
Features:
Four Chrome PU Chairs
Rotating Central Disc
Toughened Dark Glass
Available Colours:
Black Chairs
Cream Chairs
Dimensions (Diameter):
Please note: The table requires a small amount of assembly.