York Extending Dining Table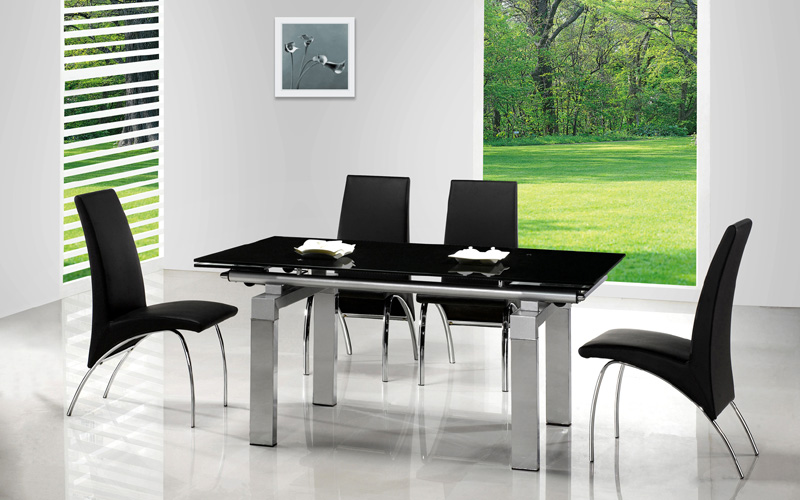 x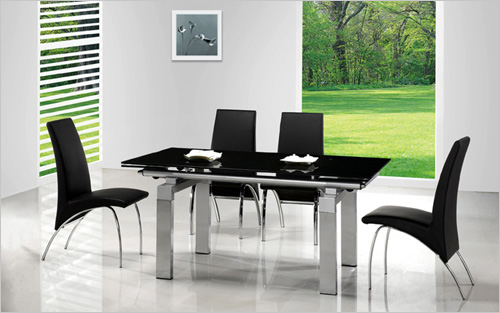 York Extending Dining Table
This item is temporarily out of stock

Please contact us if you would like more information.
Product Information
York Extending Dining Set
This magnificent dining set is hand-made with toughened tempered glass and top quality materials to compliment every dining room.
Features:
1.2cm Glass Top
Extending System
Beautiful Intricate Design
Available Glass Colours:
Black Glass
Clear Glass
Frosted Glass
Dining Set Complete with six Chairs. Choose From:
G501 Framless Tall Back (W) 45 x (D) 43 x (H) 105 cm
G525 Tall Back Cut Out (W) 45 x (D) 44 x (H) 105 cm
G601 Thin Framed Tall Back (W) 44 x (D) 44 x (H) 106 cm
G612 Low Back Chairs (W) 44 x (D) 44 x (H) 91 cm
G632 Z Chair (W) 45 x (D) 63 x (H) 93 cm
G650 Full Framed Tall Back (W) 45 x (D) 45 x (H) 110 cm
Available Chair Colours:
Black
Cream
Chocolate Brown
Red
White
Table Dimensions:
(W) 150cm x (D) 90cm x (H) 75cm (extends to 220cm)
(W) 59" x (D) 35.4" (H) 29.5" (extends to 86.6 inches)
Please note: The table requires a small amount of assembly.