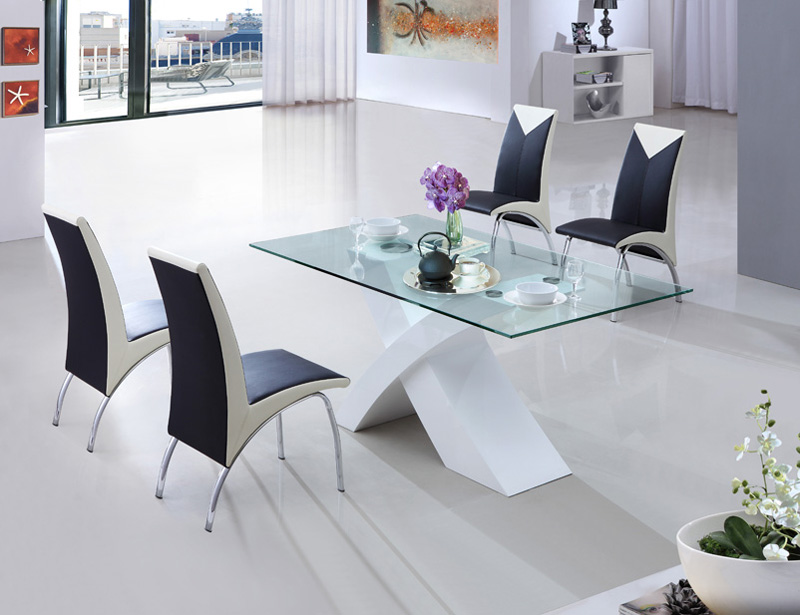 x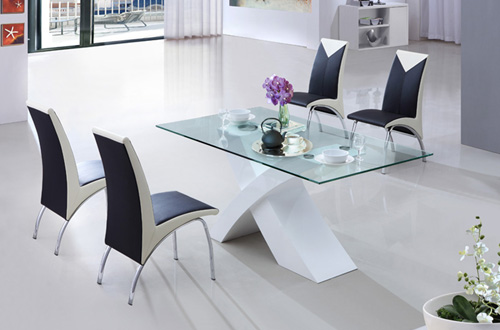 This item is temporarily out of stock

Please contact us if you would like more information.
Product Information
X Dining Table
This stylish dining table set has a stunning retro look and will be the envy of all of your friends and family.
Constructed of a tempered safety glass top, the X Dining Table offers rugged construction while maintaining a sleek look.
All of the chair options feature an easy to clean faux-leather finish with a budget to suit every pocket.
Features:
Choose From:
G501 Frame-less Tall Back (W) 45 x (D) 43 x (H) 105 cm
G525 Tall Back Cut Out (W) 45 x (D) 44 x (H) 105 cm
G601 Thin Framed Tall Back (W) 44 x (D) 44 x (H) 106 cm
G612 Low Back Chairs (W) 44 x (D) 44 x (H) 91 cm
G632 Z Chair (W) 45 x (D) 63 x (H) 93 cm
G650 Full Framed Tall Back (W) 45 x (D) 45 x (H) 110 cm
Available Chair Colours:
Black
Cream
Chocolate Brown
Red
White
Table Dimensions:
(W) 160 x (D) 90 x (H) 76 cm
(W) 63 x (D) 35.4 x (H) 30 inches
Please note: The Dining Table comes Ready-To-Assemble.