Charisma Round Dining Set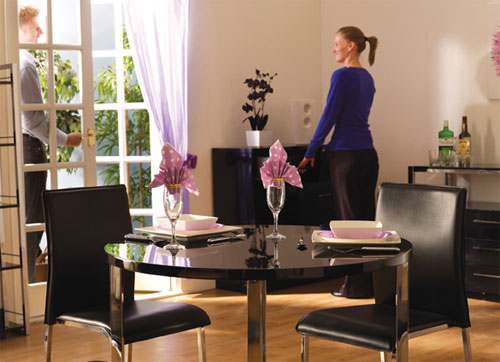 x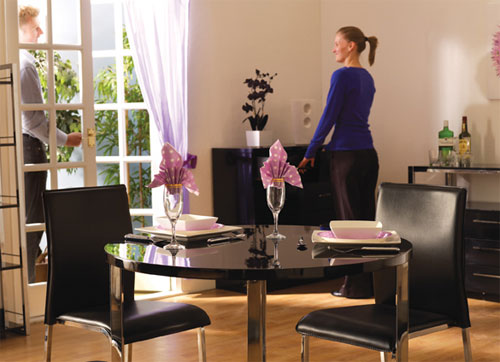 Charisma Round Dining Set
This item is temporarily out of stock

Please contact us if you would like more information.
Product Information
Charisma Round Dining Set
This ultra modern Charisma Dining Set is truly stunning yet very affordable. This dining set offers a fashionable sleek design that makes an incredible and striking center piece for any modern kitchen or dining room. With its high end black gloss finish and sleek chrome legs this dining set screams class and style. The set also features a unique cross metal base for a sturdy stable dining experience, the cross base also adds to the level of style presented by the Charisma Round Dining Set.
The Charisma Round Dining Table comes complete with four equally striking, matching chairs that have been skilfully crafted to provide the maximum comfort and support. With curved seats so your legs fall gently around the chairs and a curvature on the back helps you to mold into your seat for the most relaxing dining experience possible.
Available Colours:
Finish:
Table Diamater:
The Charisma Dining Set requires a small amount of assembly.