Naples Trundler Single Metal Beds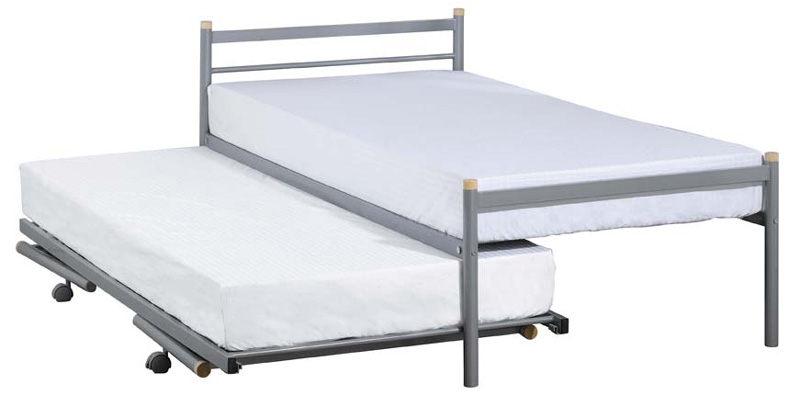 x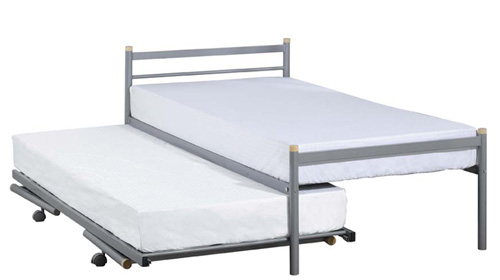 Naples Trundler Single Metal Beds
This item is temporarily out of stock

Please contact us if you would like more information.
Product Information
Naples Trundler Metal Bed
Two single beds in a silver finish.
The second bed slides under the first and is designed to do so with the mattress still in place.
When the second bed is out, it can be raised to the same height as the first bed.
Overall dimensions when assembled:
(L) 199 x (W) 95.5 x (H) 71 cm
(L) 78.3 x (W) 39.1 x (H) 27.9 inches
Please Note: This item requires some assembly.