Sit N Sleep Childrens Bed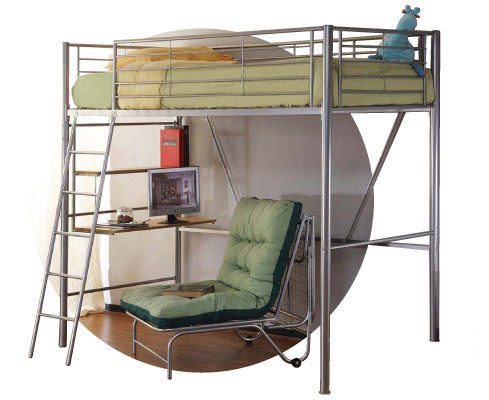 x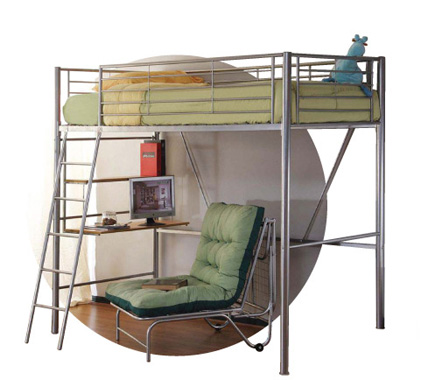 Sit N Sleep Childrens Bed
This item is temporarily out of stock

Please contact us if you would like more information.
Product Information
Sit N Sleep Childrens Bed
Absolutely ideal for rapidly growing kids and teenagers alike, the Sit N Sleep offers the best of both worlds.
A silver coloured, self contained, retreat to study or "chill" for younger ones.
In addition to the single bed and desk, there's also a useful storage shelf and a futon chair that rather neatly folds out into a single bed*
* Mattress size approx 191.5 x 70 cm
Please Note: Single Bed Mattress or Futon Mattres are not included.
Overall Dimenions (when assembled):
(L) 201 x (W) 98.5 x (H) 185 cm
(L) 79.1 x (W) 38.7 x (H) 72.8 inches