Blue and White Lollipop Mid Sleeper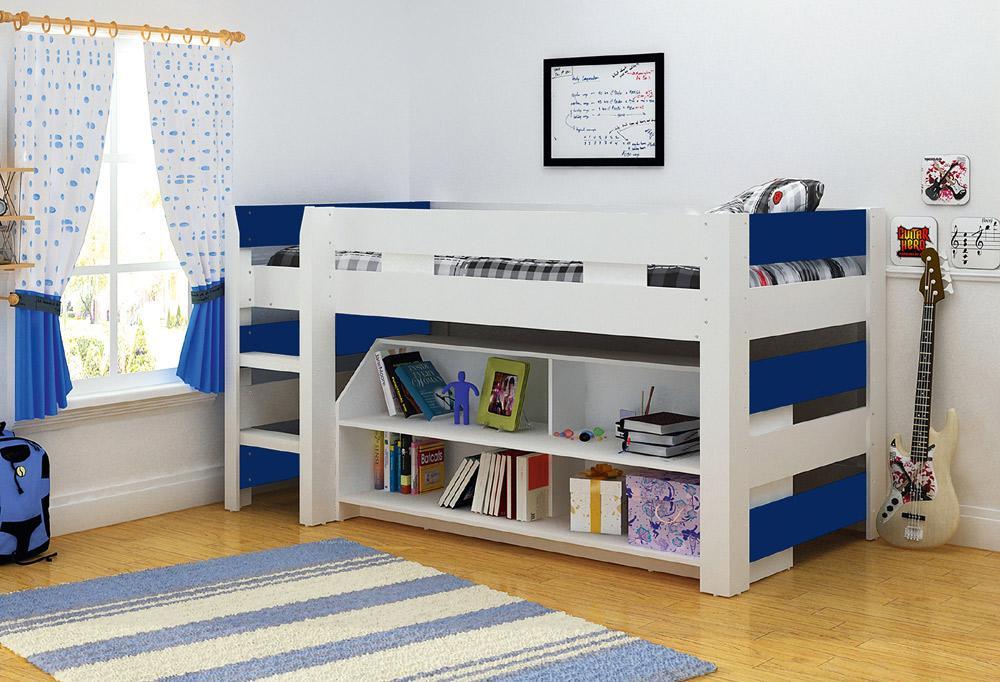 x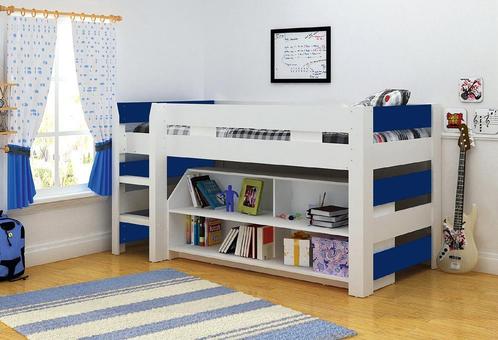 Blue and White Lollipop Mid Sleeper
This item is temporarily out of stock

Please contact us if you would like more information.
Product Information
Boys Blue and White Lollipop Mid Sleeper
Add a sense of fun and cheer to your child's bedroom, with this playful Blue and White mid sleeper.
The contrasting colours offer a clean and crisp appearance, which will look great in any size bedroom and works well across all age groups, from bouncy toddlers to troublesome teenagers.
Offering a large amount of useful storage space, the mid sleeper combines style with practicality.
Mid Sleeper Features:
Removable book case storage unit, which fits neatly under the bed
Stylish contrasting Blue and White fascia's, giving the sleeper a navy theme
Bed ladder on the left hand side for easy access to the bed above.
Laminated Blue and White alternating wooden slats
Available Mattress Options:
Choose from the Mid Sleeper only, or add your prefered style of mattress.
Also Available in White and Pink
Please Note: The Lollipop mid sleeper is also available in perfect pink and white, perfect for your little princesses bedroom.
Matching Lollipop Bedroom Range
Designed in the same fun filled colour scheme, we offer a complete Lollipop bedroom range to complement our stunning mid sleeper bed.
Finish:
White and Blue (Also available in White and Pink)
Lollipop Mid Sleeper Dimensions:
(W) 199.5 x (D) 107.5 x (H) 107.5 cm
(W) 31.4 x (D) 42.3 x (H) 42.3 inches
Under Bed Storage Unit:
(W) 152.5 x (D) 40 (H) 60.5 cm
(W) 60 x (D) 15.7 (H) 23.8 cm
Please note: This mid sleeper requires a small amount of assembly.