Charles Four Door Wardrobe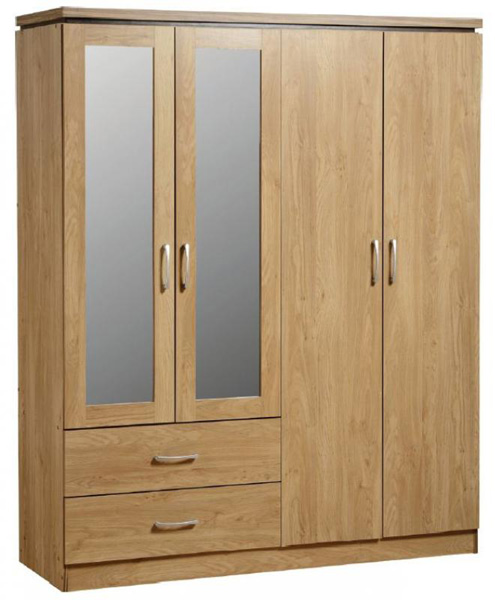 x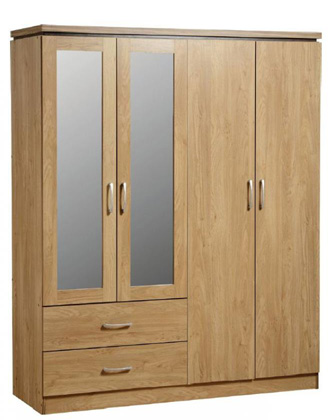 Charles Four Door Wardrobe
This item is temporarily out of stock

Please contact us if you would like more information.
Product Information
Charles Four Door Wardrobe
The Charles bedroom range is finished in an attractive Oak veneer with Walnut trim.
This stylish and practical wardrobe offers a huge amount of storage space for laid and hanging clothing. The twin mirrored doors allow you to see how you look before you leave home for the day or night and are quick and easy to spray clean. The full length double doors to the right open to reveal a single shelf and a tall metal hanging rail, perfect for shirts, trousers and dresses.
Finally, the wardrobe offers two wide drawers which are suitable for storing shirts, shorts, underwear and footwear. The draws open and close smoothly thanks to the metal draw runners.
Features:
Oak veneer with Walnut trim
Two full length doors and two mirrored doors
Two drawers for additional storage space
Dimensions:
(W) 158.2 x (D) 52.6 x (H) 190 cm
(W) 62.2 x (D) 20.7 x (H) 74.8 inches