Calando Furniture Range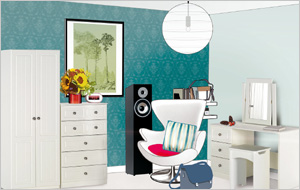 All of the furniture in this range comes fully assembled. Our time saving collection is ideal in any bedroom environment.
The Pre-Assembled Calando Range is delivered fully assembled and ready for use. The Calando range features a wide range of designs and colours. The high quality components include multi adjustable hinges, linen effect drawer wraps with heavy duty bases and inset mirrors.
All items in this range are factory assembled except where indicated, saving you the time and expense of construting them yourself on site.
This range is finished in a choice of White, Cream or Cashmere.