Avola Premium Plus Four Door Wardrobe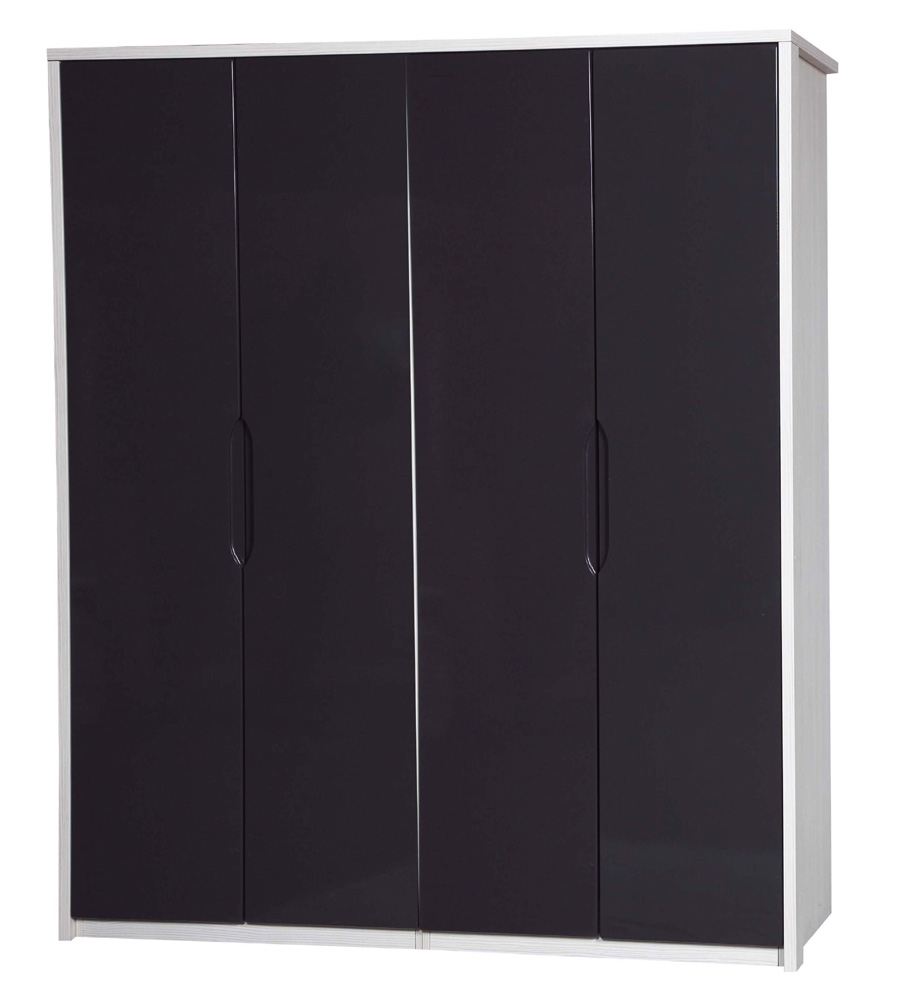 x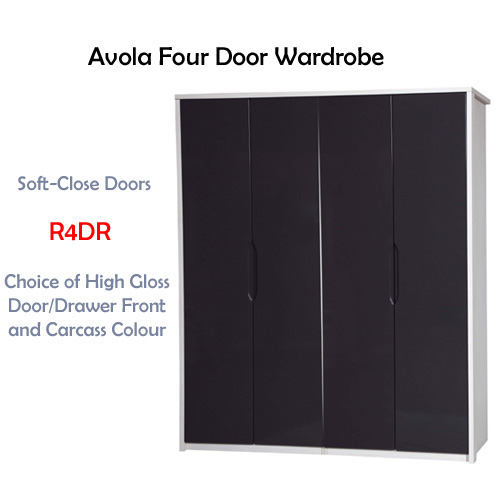 Avola Premium Plus Four Door Wardrobe
If you order now, we will contact you to arrange delivery:
Thursday 26 April between
14:01 - 17:00
Product Information
Avola Premium Plus Four Door Wardrobe
Welcome to the future of furniture design and innovation
The Avola Premium Plus range offers a customised choice of cabinet finishes, or textured carcasses, as they are better known as, to contrast and complement your preferred style of door and drawer colours. There are up to nine different colour combinations to choose from to suit every taste and decor within your home, so let your imagination loose and customise your furniture to your heartís content.
Which combination will you choose?
Why choose the Premium Plus range?
A stunning high quality finish is synonymous with the entire Avola Premium range, which features both soft-close doors and drawers and solid drawer bases as standard. The linen-feel drawer wraps complete the collection, which is not only pleasant to the eye but also to the touch.
High quality construction:
The Avola premium collection is constructed using 18mm thick medium density fibreboard for doors and drawer fronts and 25mm MDF for wardrobes, chests and bedside tops and frame. The full range benefits from materials which are dowled, glued and pressed in a clamp. Wardrobes, desks and cabinets also include 8mm solid drawer bases and metal runners throughout.
All available with your choice of high gloss finish doors.
Avola Premium Plus Four Door Wardrobe
Why settle for a run of the mill wardrobe, when you can create your own. We have six unique combinations to suit every shape and style of bedroom.
Simply choose your configuration from the options available below, before deciding on the best Carcass and high gloss colours.
Available Wardrobe Configurations
Four Door Wardrobe
Four Door Wardrobe with Mirror
Four Door Combi Wardrobe
Four Door Combi Wardrobewith Mirror
Four Door Regular Wardrobe and Combi
Four Door Combi and Singles
Options with Mirror:
Style and practicality combine with dual bedroom mirror in the middle of the four door wardrobe. Perfect for getting ready for nights out.
Options with Combination Drawers:
Plenty of additional storage space is provided, with two or six built in drawers which are positioned beneath the single doors or mirrors.
Avola Assembly Advice
All sizes shown are in mm and approximate carcass sizes. We advise the removal of all castors to enhance stability and looks. Wardrobes and chests should be secured to the wall.
Dimensions:
(W) 154.7 x (D) 51.8 x (H) 185.5 cm
(W) 60.9 x (D) 20.3 x (H) 73 inches
Delivery Timescale:
Customise Your Choice:
Please choose from the high gloss colours and cabinet (carcass) colours below to create your own bespoke design:
Carcass Colours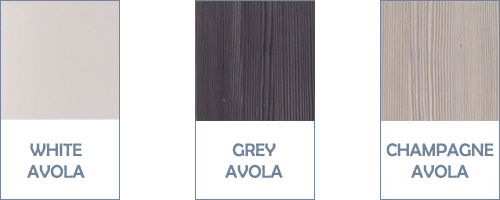 High Gloss Door and Drawer Finishes: