Liberty Extending Dining Set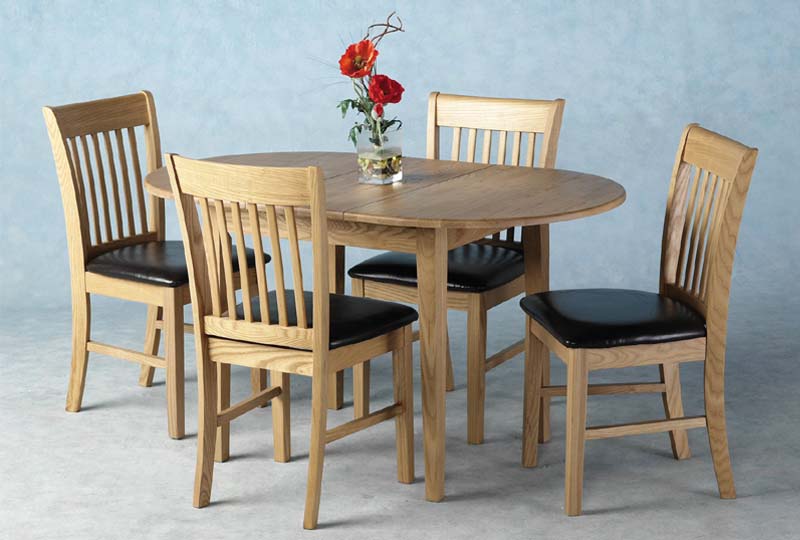 x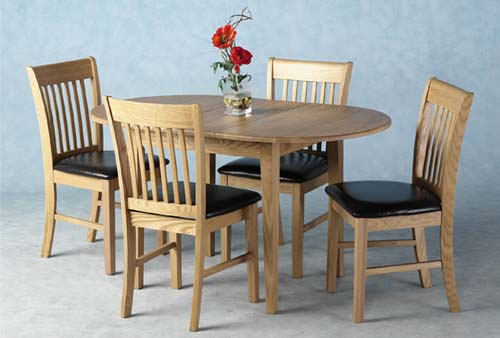 Liberty Extending Dining Set
This item is temporarily out of stock

Please contact us if you would like more information.
Product Information
The Liberty Extending Dining Set includes an incredibly versatile extending dining table and four stunning upholstered dining chairs in Expresso brown faux leather. This Dining Set has the perfect blend between modern and traditional styles, meaning that it is ideal for any type of home.
The Liberty Dining Table itself features a clever butterfly mechanism which enables the table to be extended quickly and easy, without having to worry about storage for the extra piece of table top. The dining table has been expertly crafted using the finest solid Ash wood and the natural patterns of the wood provide a beautiful finish.
The Liberty Dining Chairs have also been created using the finest quality Ash wood and have been wonderfully upholstered with Expresso brown faux leather for a stylish and tasteful design. These dining chairs are not only gorgeous to look at, but also incredibly comfortable and the entire set has been built to last.
Finish:
Solid Ash / Expresso Brown
Table Dimensions:
Table Closed:

Length: 105cm
Width: 80cm
Table Extended:

Length: 135cm
Width: 80cm