Corona Console Table with Two Drawers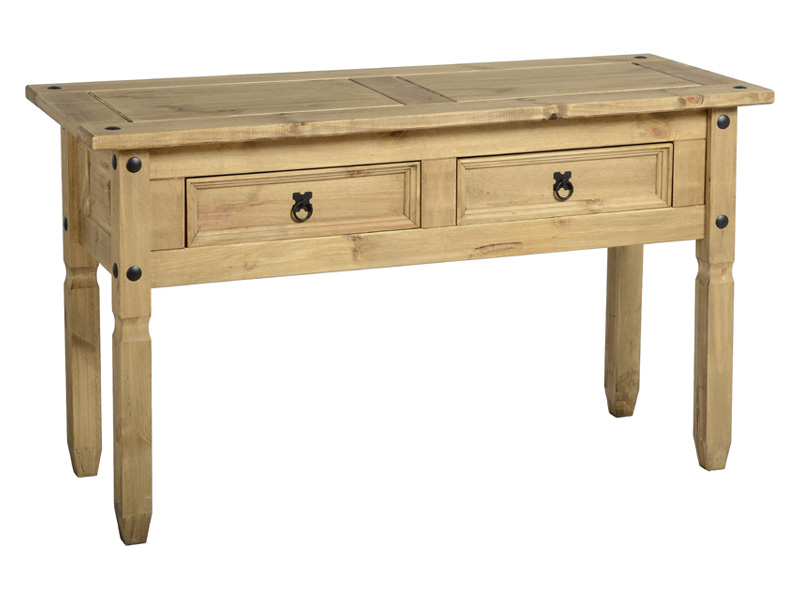 x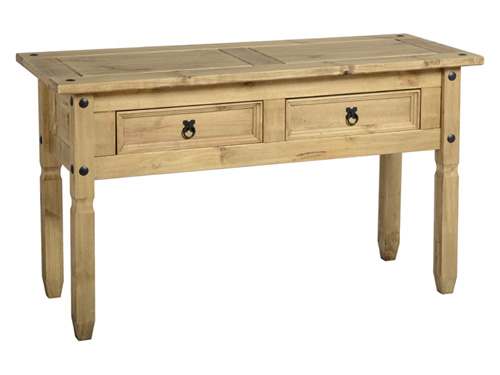 Corona Console Table with Two Drawers
This item is temporarily out of stock

Please contact us if you would like more information.
Product Information
Corona Console Table with Two Drawers
The Corona console table beautiful addition to your kitchen or living room.
A perfect accessory to all of our distressed waxed pine items in the Corona range.
This stunning console table has two spacious draws with attractive feature handles.
Finish: Distressed Waxed Pine.
Dimensions:
(W) 127cm / 50 inches x (D) 48cm / 18.8 inches x (H) 73.7cm / 29 inches