Corona Dining and Living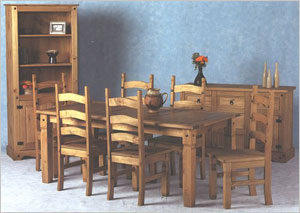 The Corona furniture range is as popular as ever and we are glad to be able to offer the full range of products for sale at furniture247.
Within the Corona range you will find pieces for the Corona Bedroom Furniture, Corona Livingroom Furniture, Corona Sitting Room Furniture, as well as a selection of dining tables and sideboards. All Corona furniture is supplied flat packed to help make this one of the best value for money ranges available, and easy to put together,
Once assembled you will have a sturdy, attractive piece of solid pine furniture. Most of this range is available from stock and can be delivered within a few days.