Leather Sofas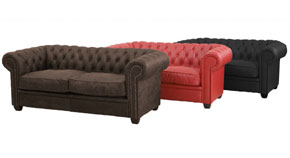 Furniture247 are truly delighted to be able to offer our customers this lovely selection of Sofas and Suites.
Eventhough all of our rivals buy their sofas in the Far East, we have decided that we should continue to buy from Italy mainly because the quality of the products is so superior.
Using only grade 20 butter soft cattle leather, all of our sofas are made only from the top hides or high end fabrics in our lovely fabric range of sofas.