Office Chairs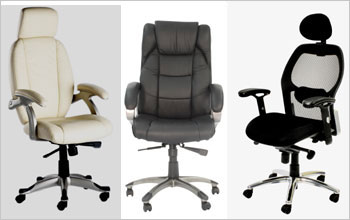 If you work from home you are probably self employed and put in very long hours. Long hours sitting can be very bad for your back, that's why Furniture 247 offer an extensive range of home office chairs.
Whether you need state of the art executive chairs, built for comfort and support, or operators chairs, visitors chairs, secretary chairs, stacking chairs, mesh chairs or even bar stools, we have something to suit every pocket and taste.
Every chair and seating option has been carefully selected, using only the finest manufacturing processes and materials. We source from one major supplier of home office furniture, Alphason, who have been supplying furniture to this section of the furniture market for many years and therefore can guarantee quality on every level.