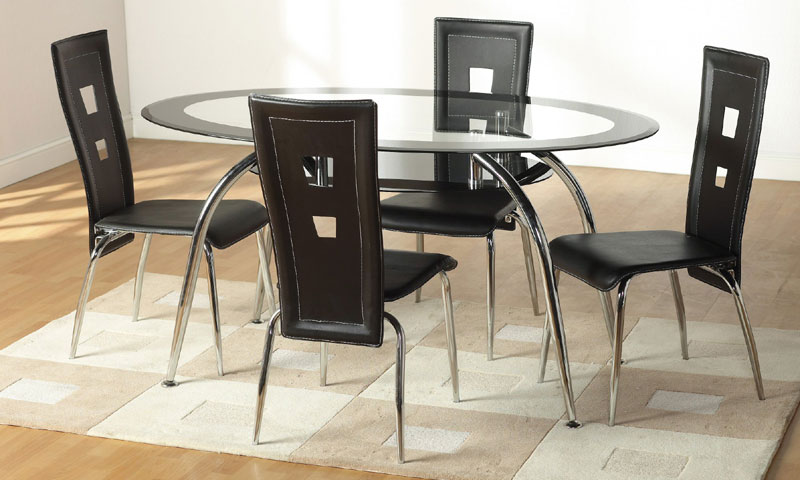 x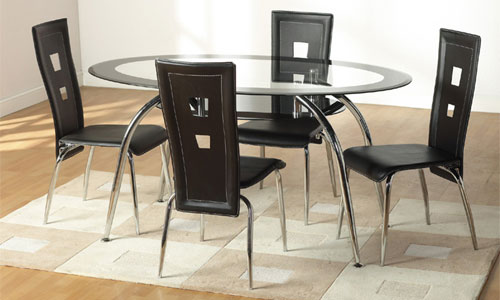 This item is temporarily out of stock

Please contact us if you would like more information.
Product Information
Caravelle Dining Set
A magnificent oval table with curved chrome legs, a clear glass table top with a black border and a matching under shelf. All of this is complimented by four contemporary long backed faux leather chairs with a cut out detail in a black finish. The table boasts a black rim adding a level of sophistication this is repeated on the shelf underneath. The shelf underneath add multiple storage possibility that come with the Caravelle Dining Set.
Whether you use this lovely set in your kitchen or dining room, the Caravelle will enhance your dining experience and provide a comfortable and stylish way to enjoy your meals. Completed with 4 luxurious leather chairs with white stitching detail with a slight curvature on the back rest for comfort. The chairs also have thick chrome legs for support and style.
Dimensions:
152 x 91 cm (60 x 36 inches)