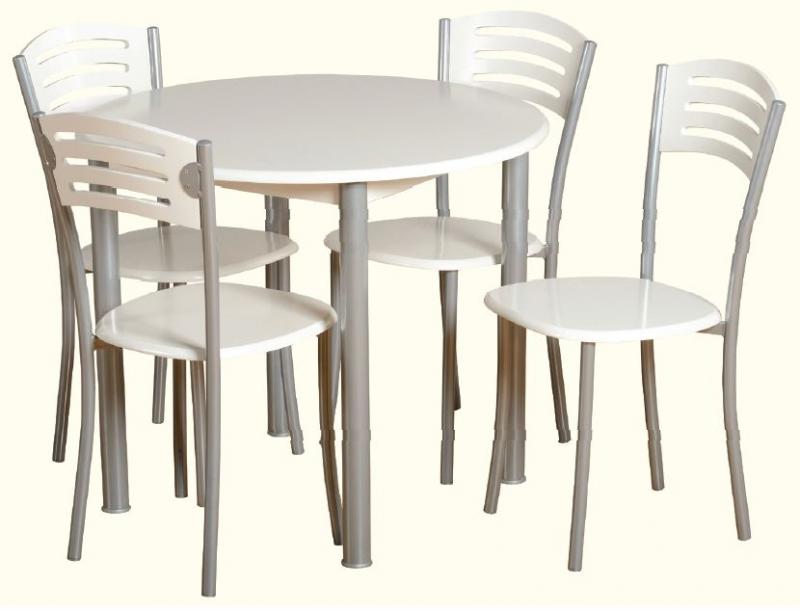 x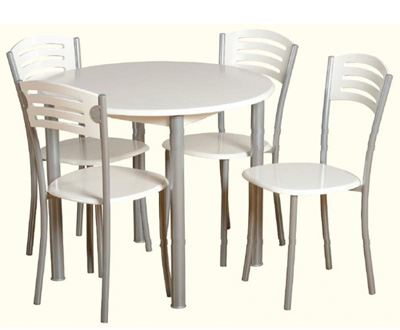 This item is temporarily out of stock

Please contact us if you would like more information.
Product Information
Laura Dining Set
This stylish round dining table comes complete with four dining chairs. The Table benefits from a thick white gloss finish, the finish add the benefit of a easily wiped down surface and so its easy to clean. Furthermore this also adds a layer of protection so scratches or marks wont appear on the wood surface beneath. Helping to preserve the tables wood frame and help to prolong the use and life of this dining set.
The four legs that are included also have a white finish with silver legs and frame. The chairs have solids sturdy seats and feature a slanted back and curve to help you find the moist comfort while dining.
Table Finish:
Table Diameter:
Please note: The table requires a small amount of assembly.