Vogue Dining Set Plus Four Chairs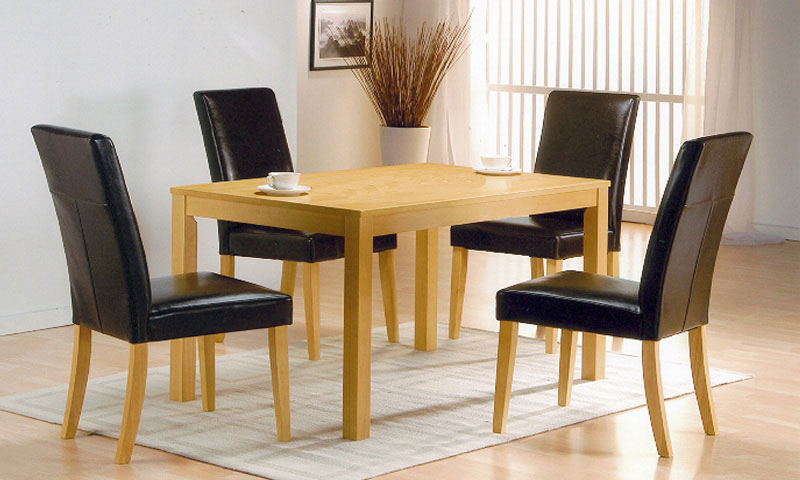 x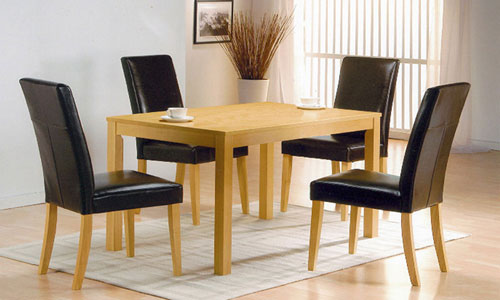 Vogue Dining Set Plus Four Chairs
If you order now, we will contact you to arrange delivery:
Monday 22 July between
09:00 - 13:00
Product Information
Vogue Dining Set
This lovely vogue dining set has a warm light wood charm. The set sits on 4 chunky square legs for strength and stability the square shape adds a defining edge to the table. The solid construction makes this a quality choice of dining table the 4 chunky legs gives the table a stable strong structure.The set is finished with a maple gloss giving the dining set a hard ware surface and beautiful looking table top.
The set comes complete with 4 PU faux leather upholstered chairs. The chairs come in a choice of 4 colours the choice of colours allowing you to add a personal touch to the dining set to suite your dining room or kitchen. The chairs have a slanted back to allow for a more comfortable dining experience the legs follow the same light wood maple gloss finish as the table completing the look.
Available Colours:
Black Chairs
Cream Chairs
Moca Chairs
Table Dimensions:
(W) 120 x (D) 75 cm
(W) 47 x (D) 30 inches
Please note: The table requires a small amount of assembly.