Portofino Solid Oak Dining Set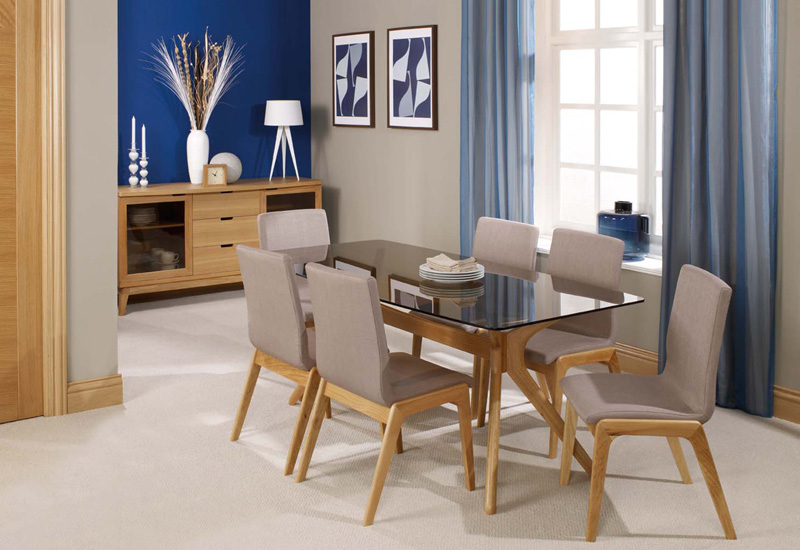 x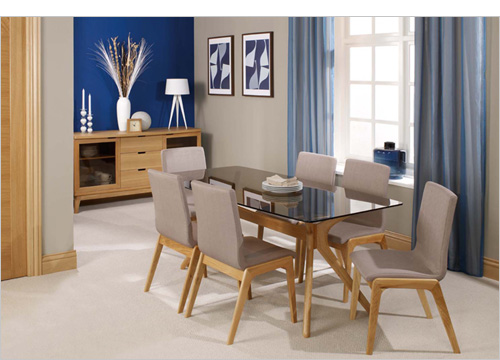 Portofino Solid Oak Dining Set
This item is temporarily out of stock

Please contact us if you would like more information.
Product Information
Portofino Solid Oak Dining Set
Utilising a mix of solid Oak and partial Oak veneers on a wood base core the Portofino collection combines style with tinted tea glass table top. This unique choice of wood and glass makes for a extravagant dining room table. The solid oak frame makes for a strong and firm base the addition of the oak veneers creates a smooth protective surface. The wooden base has smoothed rounded look giving a more refined impression this combined with the tea glass table top provides elegance and class.
Four or Six Fabric Dining Chairs

Compromised of a solid oak frame these attractive dining chairs have a hard wearing hessian linen style fabric on the seat and back pads. This increases there life span and makes them more durable. The unique frame-less back create a perfect fit for the Porfofino Dining Set. The chair legs follow the same oak veneer finish and rounded design.
Table Dimensions:
(L) 180 x (W) 90 x (H) 75 cm
(L) 70.8 x (W) 35.4 x 29.5 inches
Chair Dimensions:
(W) 46 x (D) 56 x (H) 85 cm
(W) 18 x (D) 22 x 33.4 inches
Please Note: This item requires a small amount of assembly. Due to the weight and fragile nature of this table, we sometimes use a 2 Man Delivery Service which can delay delivery by one day.