Rectangular Dining Sets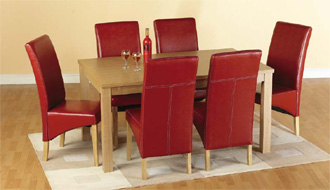 Retangular Dining sets are the most popular type of table and chair sets we sell.
It is for this reason that we have such a huge range to choose from. Furniture247 is delighted to offer a huge selection of styles and sizes.
Please choose from wooden or glass dining table tops and leather, fabric or wooden chairs. There is something for everyone.
The wood used in the production of all of our rectangular dining sets are from sustainable forests only.