Metal Dining Sets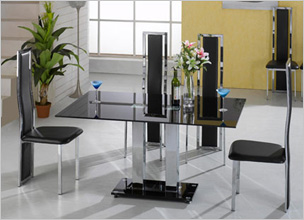 Please choose from our lovely range of metal framed dining sets.
All the sets here come complete with either four chairs or six chairs and extra are available where in indicated on each product page.
We have a wide range of sets with wooden or glass tops and upholstered or wooden seats to choose from.
All of the sets below are manufactured to the highest standards and the wood used are from sustainable forests only.