Roxanne Rectangular Dining Set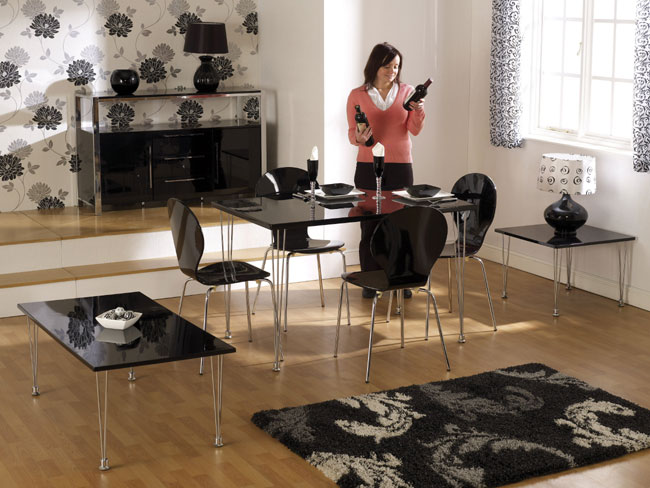 x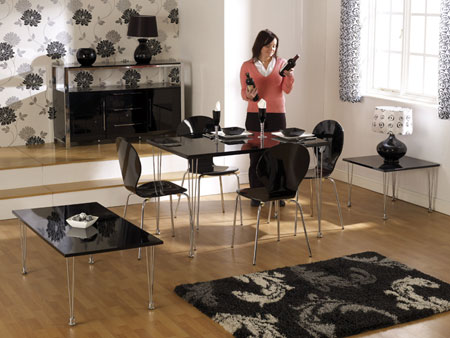 Roxanne Rectangular Dining Set
This item is temporarily out of stock

Please contact us if you would like more information.
Product Information
Roxanne Rectangular Dining Set
The lovely Roxanne Rectangular Dining Set is perfect for any modern home with its stylish well constructed design its great for all tastes. This stunning dining set will fit perfectly into any kitchen, morning room or dining area. The high gloss finish on the dining set complements the modern design beautifully the slim 3 point legs create a sleek and stylish appearance. The table top is constructed from fiber glass making it strong and durable giving you a style with strength.
The dining set is completed with 4 high gloss black chairs the chairs have a unique one piece design with a smooth curved seat. The chairs also have the same sleek slim design chrome legs as the table. This give the entire set a sleek and spacious look with out compromising strength and sturdiness.
Table Dimensions :
120cm x 76cm
47 inches x 30 inches