Java Round Extending Dining Set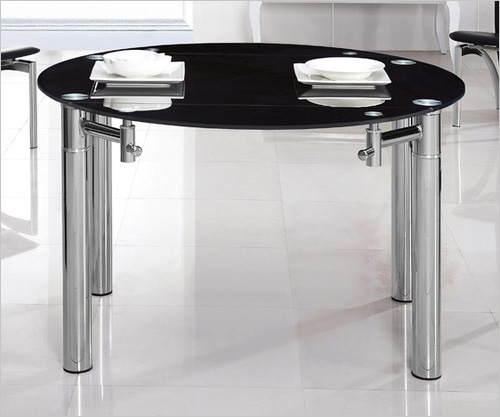 x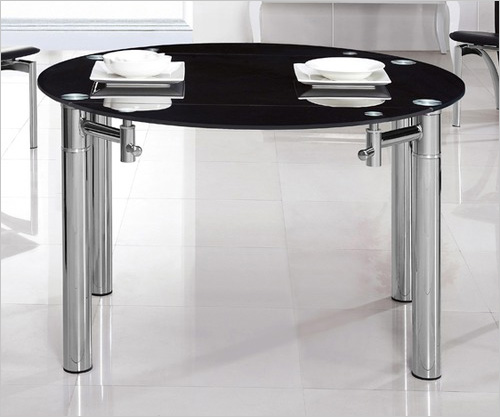 Java Round Extending Dining Set
If you order now, we will contact you to arrange delivery:
Monday 22 July between
09:00 - 13:00
Please select all available options
Product Information
Java Round Extending Dining Set
The Java Round Dining Set is an ultra modern, extremely stylish dining set that adds the perfect touch to any contemporary style home. The Java Dining Set consists of a stunning extending dining table and six tasteful dining chairs.
The dining table itself is constructed from tempered safety glass for the tabletop and scratch-resistant, beautiful chrome legs. The Java dining table is strong, sturdy and lasting, despite its sleek and elegant look. This dining table features a unique extending mechanism which allows you to open the table from both ends so that it can be extended individually. This gives you a huge amount of flexibility and versatility.
The Java Dining Set comes with six truly breathtaking dining chairs that come in a variety of styles and colors that you can choose from. All of the dining chair options have been wonderfully upholstered in a striking, tasteful faux leather finish.
Available Glass Colours:
Clear Glass
Black Glass
Red Glass
Choice Of Dining Chair Styles:
(G501) Frame-less Tall Back:Width: 45cm, Depth: 43cm, Height: 105cm
(G525) Tall Back Cut Out:Width: 45cm, Depth: 44cm, Height: 105cm
(G601) Thin Framed Tall Back:Width: 44cm, Depth: 44cm, Height: 106cm
(G612) Low Back Chairs: Width:44cm, Depth: 44cm, Height: 91cm
(G632) Z Chair: Width:45cm, Depth: 63cm, Height: 93cm
(G650) Full Framed Tall Back: Width:45cm, Depth: 45cm, Height: 110cm
Available Chair Colours:
Black
Cream
Chocolate Brown
Red
White
Table Dimensions:
Width: 140cm x 80cm (opens to 140cm x 140cm)
The Java Round Dining Set requires minimal assembly.