Wood Coffee Tables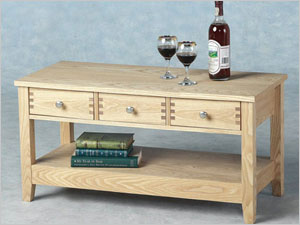 A Coffee Table made from wood, gives your whole Living Room or lounge a warm cosy look and feel.
At Furniture247 we recognise that our customers have many different tastes and style requirements of Wooden Coffee Table, therefore we have put together a delightful collection that celebrates the beauty of the Wood Coffee Table.
There is something to suit every budget and taste, from Contemporary Coffee Tables to the more Classical Coffee Table. We have practical functional pieces from which to choose to the more Modern Coffee Table.
Wood Coffee Table styles vary so much that here at Furniture247 we are constantly looking for new and exciting products to add the range.
As you will see above cheap wood coffee tables are our focus and coupled with our eye for the contemporary style our customers want, we present this lovely selection for your perusal.