Glass Coffee Tables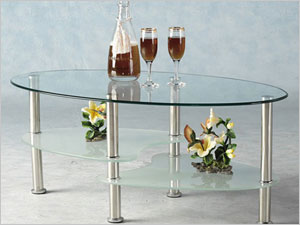 The current fashion in Glass Tables has been so overwhelming that we have put together this lovely selection for you. Each Glass coffee table featured below has been carefully selected to give you the widest choice available anywhere online in the UK.
From the practical and merely functional to the funky up-to-the-minute fashion conscious home owner, there is something here for everyone.
Owning a glass coffee table is no longer a worry that it may break. Each table is made from toughened tempered glass. The selection we have below is a pleasing mixture of bang up to the minute contemporary coffee tables to the more traditional coffee tables.</strong
Glass Coffee Table styles vary so much that here at Furniture247 we are constantly looking for new and exciting products to add the range.
As you will see above cheap glass coffee tables are our focus and coupled with our eye for the contemporary style our customers want, we present this lovely selection for your perusal.